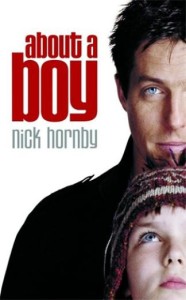 About a Boy (film tie-in)
Author : Nick Hornby
Will Freeman may have discovered the key to dating success: If the simple fact that they were single mothers meant that gorgeous women – women who would not ordinarily look twice a Will – might not only be willing, but enthusiastic about dating him, then he was really onto something. Single mothers – bright, attractive, available women – thousands of them, were all over London. He just had to find them.
SPAT: Single Parents – Alone Together. It was a brilliant plan. And Will wasn't going to let the fact that he didn't have a child himself hold him back. A fictional two-year-old named Ned wouldn't be the first thing he'd invented. And it seems to go quite well at first, until he meets an actual twelve-year-old named Marcus, who is more than Will bargained for…
Price: 24.9 ლ
Buy the Book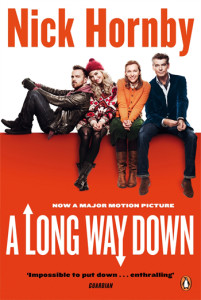 A Long Way Down (film tie-in)
ISBN : 9780241968895
Author : Nick Hornby
Meet Martin, JJ, Jess, and Maureen. Four people who come together on New Year's Eve: a former TV talk show host, a musician, a teenage girl, and a mother. Three are British, one is American. They encounter one another on the roof of Topper's House, a London destination famous as the last stop for those ready to end their lives.
In four distinct and riveting first-person voices, Nick Hornby tells a story of four individuals confronting the limits of choice, circumstance, and their own mortality. This is a tale of connections made and missed, punishing regrets, and the grace of second chances.
Intense, hilarious, provocative, and moving, A Long Way Down is a novel about suicide that is, surprisingly, full of life.
New York Times-bestselling author Nick Hornby mines the hearts and psyches of four lost souls who connect just when they've reached the end of the line. A Long Way Down is now a major motion picture from Magnolia Pictures starring Pierce Brosnan, Toni Collette, Aaron Paul, and Imogen Poots.
Price: 24.9 ლ