To celebrate Agatha Christie this week, we are asking you which book would you like to read?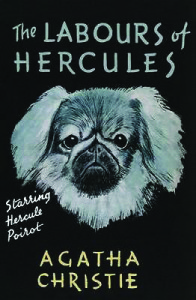 The Labours of Hercules
Author: Agatha Christie
ISBN:9780007280513
In appearance Hercule Poirot hardly resembled an ancient Greek hero. Yet—reasoned the detective—like Hercules he had been responsible for ridding society of some of its most unpleasant monsters.
So, in the period leading up to his retirement, Poirot made up his mind to accept just twelve more cases: his self-imposed 'Labours'. Each would go down in the annals of crime as a heroic feat of deduction.
Price: 12,9 GEL
Buy the Book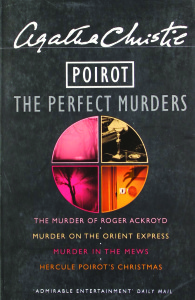 Poirot: The Perfect Murders: Omnibus
Author: Agatha Christie
ISBN:9780007190645
A brand new Poirot omnibus, featuring four of the world-renowned detective's most challenging cases: The Murder of Roger Ackroyd, Murder on the Orient Express, Murder in the Mews and Hercule Poirot's Christmas.
It seems Hercule Poirot can never escape murder – and in this collection, the crimes are probably the finest he has ever had to solve. Locked rooms, wealth and jealousy – outwardly all very similar, but when the detective begins to dig, the motives and solutions couldn't be more different…
The Murder of Roger Ackroyd
In the quiet village of King's Abbot, a wealthy widower is found stabbbed to death in his study…
Murder on the Orient Express
A wealthy American dies of multiple stab wounds on a train bound for Paris…
Murder in the Mews
A widow is murdered in her apartment…
Hercule Poirot's Christmas
A sadistic old man is brutally murdered in his locked study…
Price: 12,9 GEL
Buy the Book